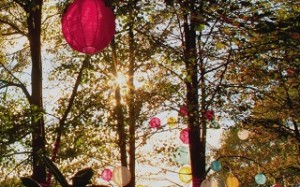 ID&T, ADE and GO Group believe in the power of sustainable innovation, and will be joining forces for the first time to organize ADE Green, an afternoon filled with interactive panels, discussions and debates on sustainability. This unique new collaboration between the global event organiser ID&T with ADE and Europe's leading music industry sustainability think tank aims to kick-start a global Green Dance movement on Wednesday, the 16th of October, when the Chicago Social Club will be turning GREEN.
Always wanted to go green, but don't know where to start? Or already well on your way and eager to share ideas with the EDM community, academics, suppliers, sponsors and other interested parties? Join us at ADE Green!
The event is accessible with an ADE 1-Day Ticket, or a 5-Day Conference Ticket. ADE Green is also accessible for non-ticket holders. To apply for individual tickets, tell us why you want to get involved by sending a mail to adegreen@amsterdam-dance-event.nl
————————————————————————————————————————————-
Introduction
Kicking off the day will be an exploration why we really should care about a sustainable lifestyle and how to integrate sustainability into our way of doing business. We touch subjects like sustainable event management as well as offering tips about how to get started.
By:
Jacob Bilabel (DE) – founder Green Music Initiative / GO Group  – Chair of the day
Carlijn Lindemulder (NL)  – Sustainability Director ID&T
Panel One: Learn from the trailblazers
Festivals are temporary urbanities in the green. Often this means that everything has to be built from scratch to cater for every need of the punter: food, electricity, waste, water, pee and poo, hospitality and mobility has to be taken care of with no or very little built infrastructure. This panel will highlight some of the challenges faced and smart innovations developed by pioneers in that field from all over the world.
Speakers:
Artur Mendes (PT) – Boom Festival
Dede Fleming (US) – Lightning in a Bottle
Claire O'Neill (GB) – A Greener Festival
Panel two: Indoor challenges and solutions
A club, warehouse or arena has a built infrastructure, grid power and a functioning sewage system. So challenges around mobility, green energy tarifs or audience communication seem to move in the center of the greener and smarter thinking promoters.
Speakers:
Henk van Raan (NL) – Amsterdam ArenA 
Jet Hoevenberg (NL) – Sensation
Alison Tickell (GB) – Julies Bicycle
Panel Three: Learn from the trailblazers
Another panel, same question, different pioneers. This time we have the wonderful people from Burning Man with us, which is fair to say the 'mother of all festivals' alongside Mysteryland and Shambala.
Speakers:
Marian Godell (US) – Burning Man
Chris Johnson (GB) – Shambala Festival
Lyke Poortvliet (NL) – Mysteryland
Panel four: The influence of the artist
This panel will focus on the many sustainable and social opportunities that artists and their management can get involved in, and how they can inspire their fans to do the same.
Speakers:
Ali Schwarz (GER) – Tiefschwarz
Alison Tickell (GB) – Julie's Bicycle
more speakers tba
Panel five: The journey of the entrepreneur
ID&T founder Duncan Stutterheim and Carlijn Lindemulder will be sharing their ideas and insights on sustainable entrepreneurship at the end of the day. They will be talking about personal experiences of sustainable practices, as well as talking about the ways in which ID&T has started to leverage its brand equity with party-goers in order to positively influence their awareness and sensitivity to green issues.
Chair:
Jim Stolze (NL) – founder TEDx Amsterdam
 
Speakers:
Duncan Stutterheim (NL) – founder ID&T
Carlijn Lindemulder (NL) – Sustainability Director ID&T
[gplusbutton]
Tweet