On April 16 & 17 we gathered for a fantastic event in Berlin to meet, discuss and exchange. We were happy to organize these two dayswith our friends Yourope – The European Festival Association and Green Music Initiative with two main topics: monday we dealt with "Values, credibility & attatude", tuesday it was "work, life & us". Speakers and participants together formed a GO GROUP of almost 50 people with backgrounds from 15 countries!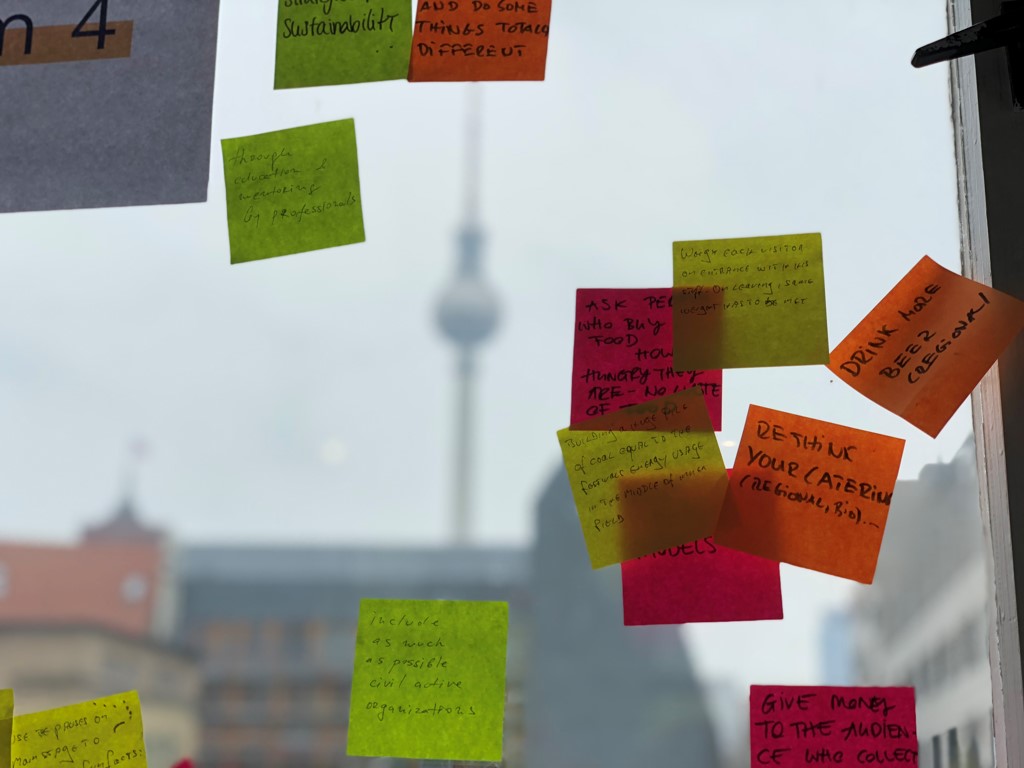 We heared inspiring presentations, touching personal stories, dived into emotional discussions and let our monkey brains explore the wide fields of our creativity… All of that and much more in the most personal atmosphere that is created by noone else than those we call the "weird green family". People who inspire and are open to be inspired… and that's you! Thanks a million!
Go here for pictures and here for the workshop report.
Our friend Christopher Johnson (Shambala Festival & Powerful Thinking) put it this way on his way back home to the UK: "Go Group is more than a conference. It's an insightful and generous offering with plenty of practical information, interactive learning, inspiration and an opportunity to make new connections." Great to hear, that's what we hoped for, but that's not enough: MISSION NEVER TO BE ACCOMPLISHED!
Thanks a lot to our friends at Festival Kombinat, Feel Festival and Spreewerkstätten for kindly hosting us in this wonderful venue, which is the Eventloft @ Alte Münze Berlin.
And thanks also for the support, Velomax (Velodrom Berlin & Max-Schmeling-Halle Berlin) and fritz-kola! [gplusbutton]
Tweet