It is past midnight and the awards party is still rolling in Groningen. We have a winner and it is a superb one. Our dear friend and jury member Claire O'Neill (A Greener Festival) presented the GREEN OPERATIONS AWARD at this year's European Festival Awards celebration during the opening night of ESNS 2019. These are Claire's wordsof tonight:
"Thank you to the EFAs for the invitation to present this award and for once again hosting this category. It is an honour to stand here on behalf of GO Group and Yourope.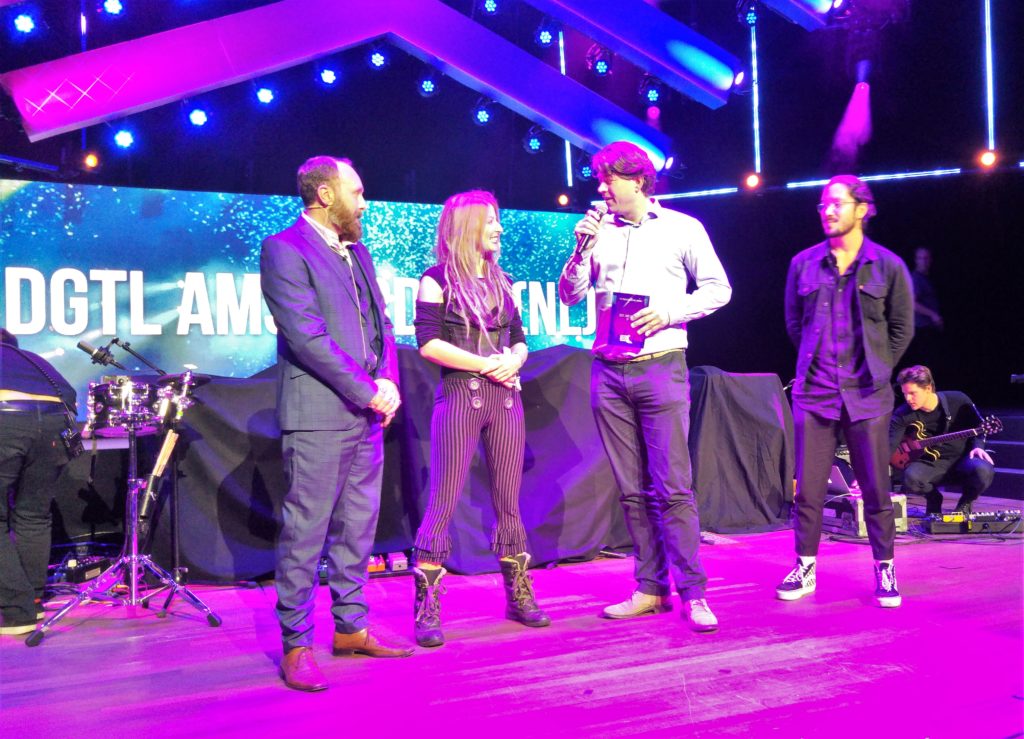 I am also humbled to be here in service of the festivals and individuals who I regard in the highest esteem. We've been working towards "greener" festivals for over a decade, and this last year has shown a seemingly exponential increase in awareness and action to wake up and stand up to ecological and social atrocities… and what better time?
The Green Operations Award jury nominated the following festivals:
DGTL Amsterdam (NL)
EDPCOOLJAZZ (POR)
Green Gathering (UK)
Northside (DK)
Paradise City Festival (BE)
We Love Green (FR)
All of these would make worthy winners, as we have witnessed and admired. Congratulations to all of them! 
This year's winner has stood out due to a brave and unwavering determination to throw out the rule book and shun business as usual. This festival has embraced the gift of their eventas a laboratory for new and better ways – not only better ways to do things, but better ways to see things, as waste problem becomes resource solution. Their space for innovation has provided inspiration and entertainment for their audience, whilst giving valuable insight and opportunity to researchers, engineers and policy makers. All of this has strong data, analysis and evidence base, and a clear path to scale what works across all partner events.
The positive and strong-mindedvigour of their approach is whipping up a storm which is putting wind in the sails of their peers, and fanning the flames of all of our convictions.
They have a meat free Circular food court (which means no waste– not a strict donuts and pizzas policy), they turned back of house waste management to front of house Resources Street, and they even encourage the audience to drink one another's urine, which is a bit kinky but well, it is Amsterdam…
Ladies, Gentleman and everyone else, the winner is: DGTL Amsterdam!"
Congratulations from the whole green family! Very well done, guys!
[gplusbutton]
Tweet