We are happy to once again present our interactive, open and communicative format known as the "GO Group workshop" with international guests from all over Europe.
REGISTER here
We are looking forward to meet you in the czech capital in spring, because we want to talk about today and tomorrow. Let's discuss how we run our operations smarter and how we treat the environment and ourselves more responsible and more sustainable. Like no other institution our pan-european think-tank brought together hundreds of festivals, scientists, initiatives and suppliers involved in festival and event organisation to foster exchange on an international basis. Time for the next chapter:
It's time for the 8th international GO Group workshop in Prague.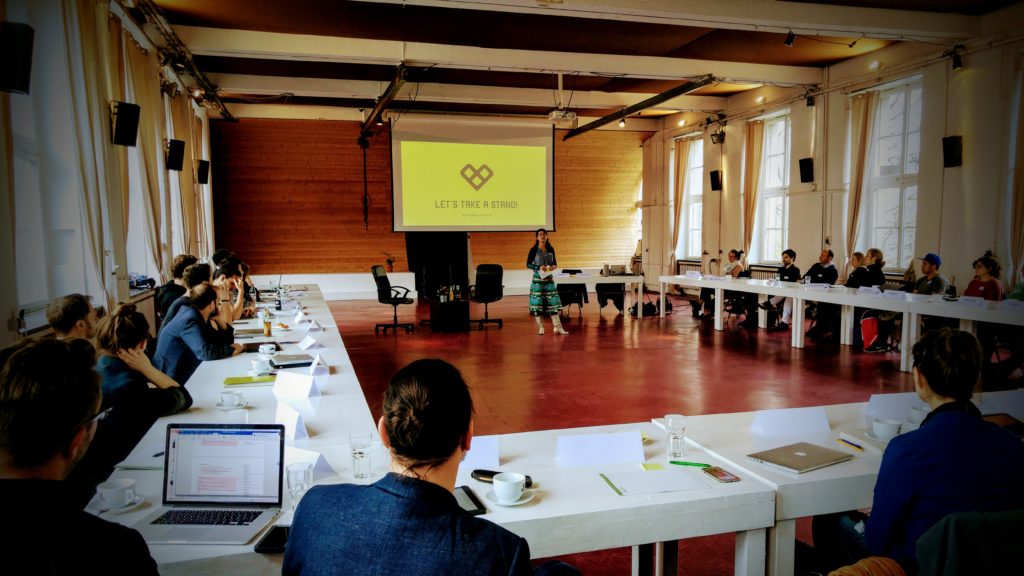 We kindly invite you to this 2-day seminar on April 1 and 2 2019 in the heart of the czech capital at Skautsky Institute (Prague Creative Center) on Old Town Square.
The GO GROUP workshop is an event by GO GROUP in assoiation with Yourope – The European Festival Association. The workshop in Prague is kindly hosted by Nouvelle Prague and SoundCzech.
We are currently finalizing an exciting mix of presentations, case studies, talks, creative workshops, roundtable discussions and networking events on both days. We are looking forward to speakers from major events and initiatives as well as innovative experts. The 8th GO Group workshop for sustainable festivals and events will focus on these two topics:
Day 1, Mon 1 April 2019, 10h – 18h
Main topic: "Festivals of the future – innovation & mindset"
Making a huge impact with a low impact on the planet: this is how the future is being built. To do so you need knowledge, technology and the will to experiment and step on new paths. We will shine a light on the progress of smart systems, modules and solutions. We will hear about several projects concerning different production areas and work on a future-fit mindset to create ideas and measures to be implemented at the festivals and events of the future. Sessions include:
"Here we GO! Czech it out!"
Keynote "Into the future with arts and events"
"Rethink ressources" – innovation & mindset
"The energy revolution" – innovation & mindset
Let It Roll Festival case study
Building the future – creative group workshop
more to be added soon
Day 2, Tue 2 April 2019, 9h – 16.30h
Main topic: "Work, Life & Us"
While we make incredible efforts to professionalize and improve our events on various levels such as safety and sustainability and please our customers and fans, so much so that we are very likely to forget ourselves on this journey. We continue talking about this – because there are too many issues that are icredibly important for every one personally as well as for our (working) relationships and our events as well. That's why this session is devoted to us. A full day about experiences, expectations and awareness. Let's learn about stress and pressure, about smart and contemporary approaches on working conditions, accessibility, motivation and appreciation. Sessions include:
"SERENITY NOW!!!"
"Stress – your worst best friend"
"If what you love most is in your way"
"The Good life academy" workshop
more to be added soon
GO Group speakers (more tba)
Stefano Barberis | RINA & Everywh2ere project, IT
Jacob Bilabel | Green Music Initiative & Good Life Academy, DE
Veronika Jirků | Let It Roll Festival, CZ
Chris Johnson | Shambala Festival & Powerful Thinking, UK
Michal Kaščák | Pohoda Festival, SLK
Svenja Klemp | Music manager & Photographer, DE
Márton Náray | Nouvelle Prague / SoundCzech, CZ
Holger Jan Schmidt | GO Group, Yourope, DE
Michal Sládek | Pohoda Festival, SLK
Lina Ugrinovska | Password Production & Taksirat Festival, MKD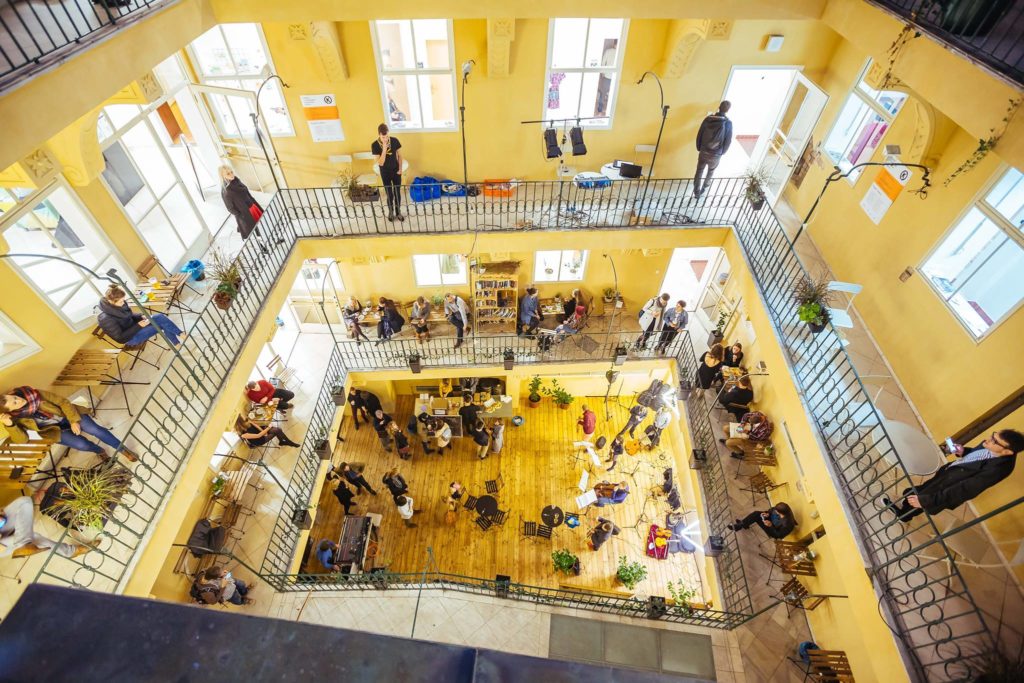 About the venue:
Prague Creative Centre @ Skautsky Institute
The Prague Creative Centre can be found right at the heart of the city at the Old Town Square neighbouring the Astronomic clock. It was established by Prague City Hall and is the city's living and creative laboratory that links active inhabitants, representatives of non-governmental organisations and the private sector with representatives of the public sector to allow them to discover innovative solutions for a creative city and have the output of their cooperation integrated in the urban development strategy.
Registration Fee:
200€ regular price incl. all fees and lunch on both days.
150€ special rate for YOUROPE & FESTAS members only incl. all fees, and lunch on both days for
REGISTER here
Hotel recommendation close to venue:
Astoria Hotel Prague
Rybná 680/10
110 00 Staré Město
(500m to venue)

Hotel Dar
Kožná 12
110 00 Staré Město
(200m to venue)

Hotel U Zlatého Jelena
Celetná 598/11
110 00 Staré Město
(200m to venue)

Motel One Prague
Na Poříčí 1048/30
110 00 Praha 1-Florenc-Florenc
(1200m to venue)
Networking events & Specials:
Sun 31 March 2019, 19h
GO Group get-together
There will be a casual get-together on the pre-workshop evening
Mon 1 April 2019, 20h
The GO Group Dinner
The official workshop networking dinner is the secret star of the event. Follow up the day's hot topics, get to know eachother more, start a friendship… everything can happen here!
The dinner is kindly hosted by Yourope (the European Festival Association)
See you all in Prague for a workshop we will never forget!
[gplusbutton]
Tweet