Yesterday evening (wed 15th of January 2020) the Green Operations Award 2019 winner was revealed at the European Festival Awards ceremony at ESNS Eurosonic Noorderslag in Groningen. The award jury choose the winner and it is OPEN AIR ST.GALLEN (CH). Congratulations!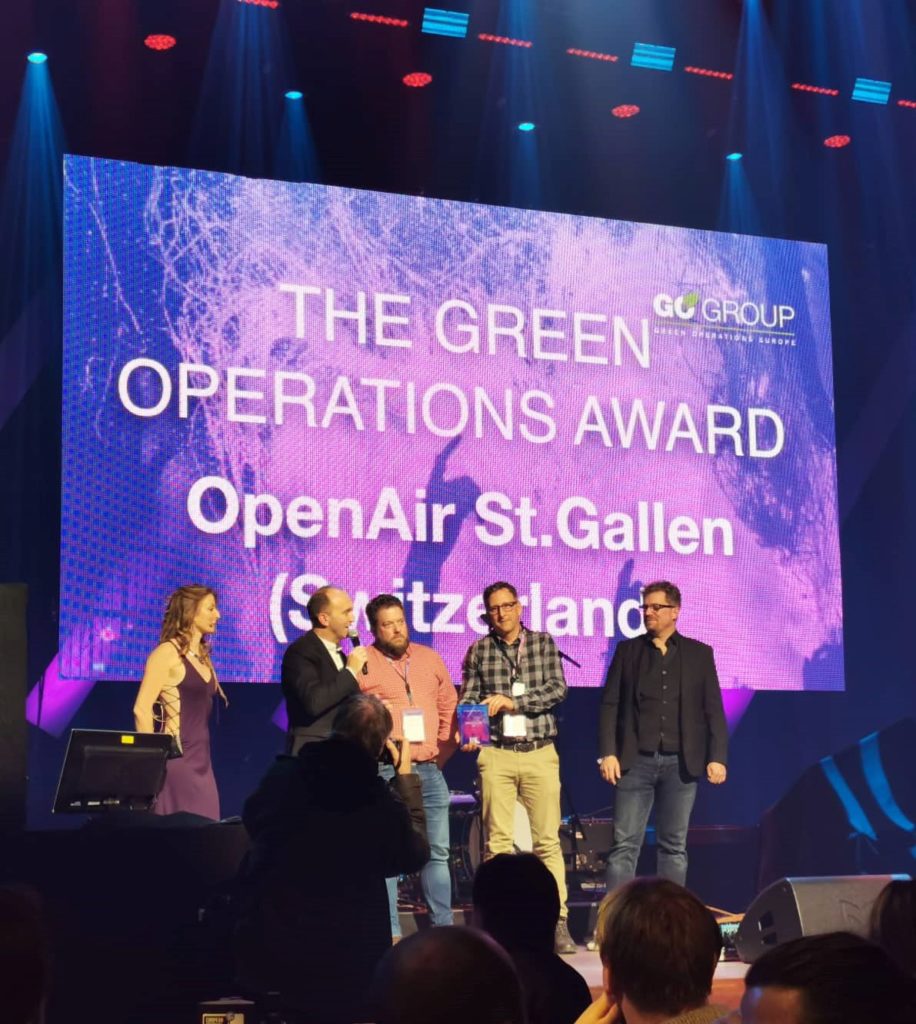 While the award ceremony was wonderfully co-hosted for the first time by our GO Group-Sister Claire O'Neill (A Greener festival) the Green Operations Award was presented by Holger Jan Schmidt, co-founder of Go Group and Yourope's anchorman for green issues. This is his awarding speech:
"Thank you and thank you on behalf of GO Group as well. We're celebrating the tenth year of existence and after all these years we finally find "our" topic receiving the awareness and importance it deserves. That is nice and sad at the same time.
Sad, because climate change should have been on top of the agenda decades ago when we had much more time for action and adjustments. And although there is clearly a movement towards a greener and more responsible culture we still see our society moving way too slow compared to the drastic challenges we are facing. On the other hand it is great to see how many festivals work on this topic with great effords and success. It also shows in the record breaking number of applications we received for this award.
It was a real treat to learn more about all these wonderful events and projects including of course those that made it on the GREEN OPERATIONS AWARD shortlist. The nominees are:
Electric Castle (ROM)
OpenAir St.Gallen (CH)
Øyafestivalen (NO)
PortAmérica (ES)
Roskilde Festival (DK)
We Love Green (F)
Deciding on a winner for this category always is a real nightmare. There is not a greenest festival. We are awarding great performance, significant contribution to developing more sustainable events and continuous improvements over a number of years. All of this applies to our winner for 2019.
This festival has been a front runner since the start of the sustainable festival work. Through all those years they were very keen to learn and happily shared their knowledge. Some 15 years back the introduced a legendary initiative which still is probably THE example how to implement a green approach. It influenced people beyond the festival scene especially in their homecountry.
I was talking about our generation's big task: tough decisions have to be made… Our winner didn't hesitate to do so several times in the past. Decisions that were less comfortable for the guests but very positive for the environment – namely actions on drastically minimizing the number of cartravel and sucessfully reducing the everlasting campsite waste problem.
For me this festival is the best example for how to report your actions in a transparent way to the public. Check the website and you will find all the reasons for our decision there with numbers, years, names and fields of action: Be it energy use and efficiency, fair trade merch, local food & beverage, water, communication, partnerships etc.
They cooperate with the right institutions which bring them further towards their aims. In 2019 this lead to a decrease of 30% in carbon emissions and that's not the end for sure… The winner of the 2019 GREEN OPERATIONS AWARD is: OpenAir St.Gallen!"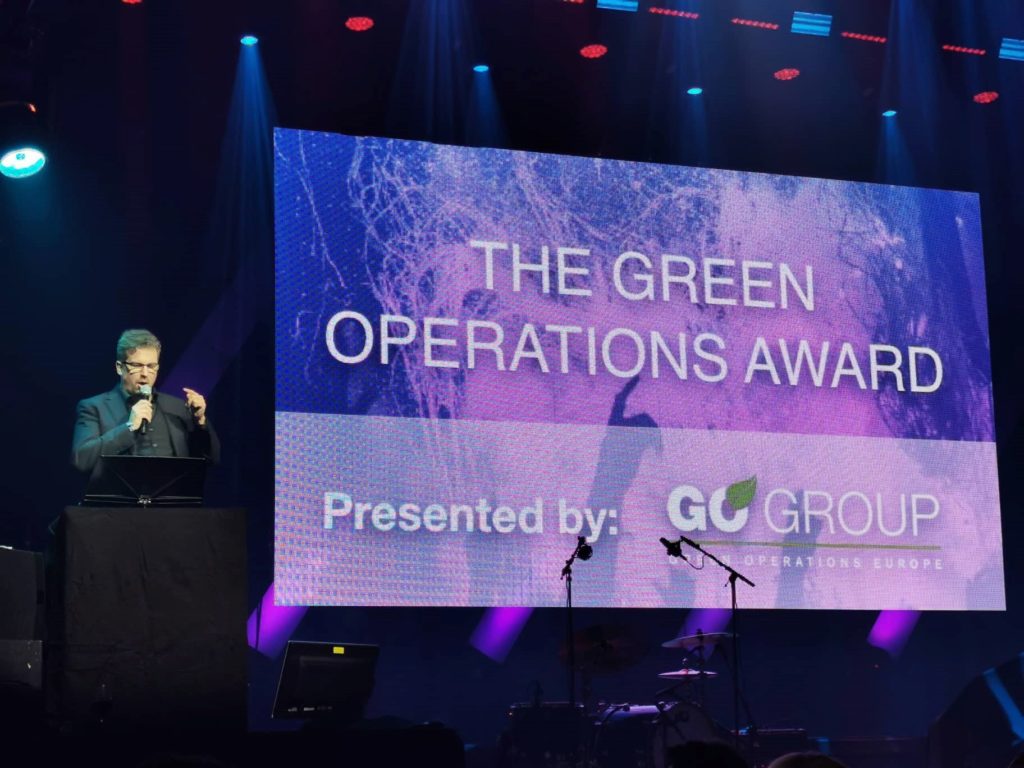 The Green Operations Award is an annual award category of the European Festival Awards. It is presented by Yourope and GO Group. Its target group are festivals that have made a significant contribution to or achievement towards developing more sustainable events. Examples for respective achievements are practises and systems introduced at their own event, the development of good practices that they have shared with other events, a specific innovation or continuous improvements over a number of years.
More information about the other European Festival Award winners here.
[gplusbutton]
Tweet